Development of Wheat Flour Mill
2022-10-10
Flour milling
is a business with a notoriously tight profit margin, so milling companies are always looking to reduce costs. One of the biggest expenses for a milling operation is energy consumption since the process involves so many pieces of equipment. In recent years, great strides have been made by equipment manufacturers in developing energy-efficient machinery.
Milling companies also have found savings by replacing fluorescent light bulbs with LED lighting and adding motion-detection sensors that automatically turns off lights in areas where employees aren't working.
Today's mills run more efficiently than ever, and the driving force behind that is automation. It has boosted productivity by allowing mills to operate around the clock, seven days a week with minimal or no personnel inside the plant.
The use of sensor technology has revolutionized milling and enabled problems to be detected more quickly than they were years ago.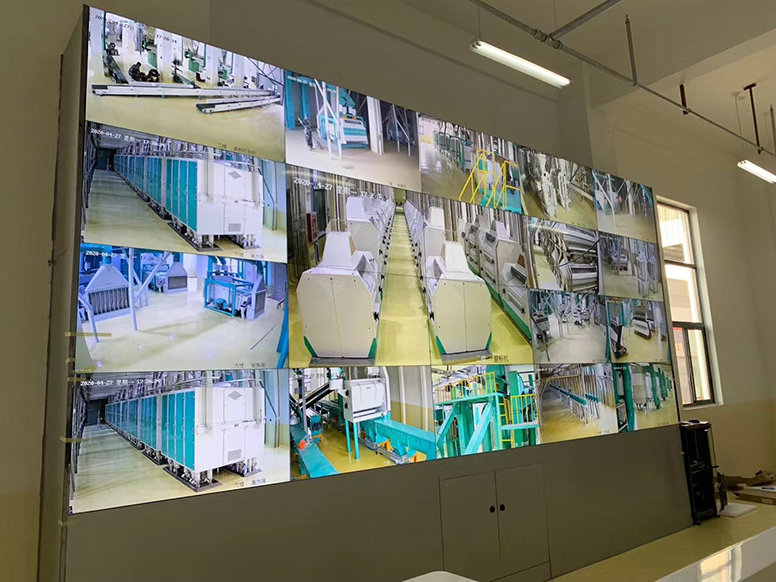 A part of the mill's control system, sensors acquire information that produce data that can be used to analyze the overall mill performance and optimize the performance of a specific piece of equipment. They let millers know when bins are full or when bearings are overheating as well as measure product quality, enabling automatic adjustments to be made without shutting down the mill.
Wheat arrives at modern mills and elevators by ship, barge, rail or truck. Chemists in product control, who inspect and classify grain, take samples of each shipment. A small quantity is milled into flour. The character of the wheat itself, it's milling and baking qualities, determine how it is handled. Different wheats are usually blended before
milling
to achieve the desired end product. Similarly, different types of flour are blended to customer specifications and to provide desired baking characteristics.
The average bushel of wheat weighs about 60 pounds. At the standard extraction rate, providing about 72 percent flour and 28 percent mill feed, approximately 2.3 bushels of wheat are required to produce 100 pounds of flour.
However, that no two
flour mills
will ever be quite alike in terms of an exact sequence, placement or identity of machinery. The men who build the machinery, millwrights, constantly modify and improve the equipment according to the suggestions of technicians or the millers themselves. Equipment size, shape, housing, source of power and daily capacity all serve to individualize each flour mill.